Market Capitalization
7,719

million yen
Scoreboard
| | | | | | |
| --- | --- | --- | --- | --- | --- |
| Discovery | Development | Capital | Impact | Overall | Quartile |
| 2.8 | 2.4 | 1.5 | 1.6 | 2.1 | 2 |
Company profile
An innovative biotech company with core competence in antibody generation. Focus on the development of robust and more effective therapeutics and diagnostics leveraging our novel antibody generation platforms.
Core technology
ADLib® system
ADLib® system represents "One-stop-order platform for antibody drug discovery"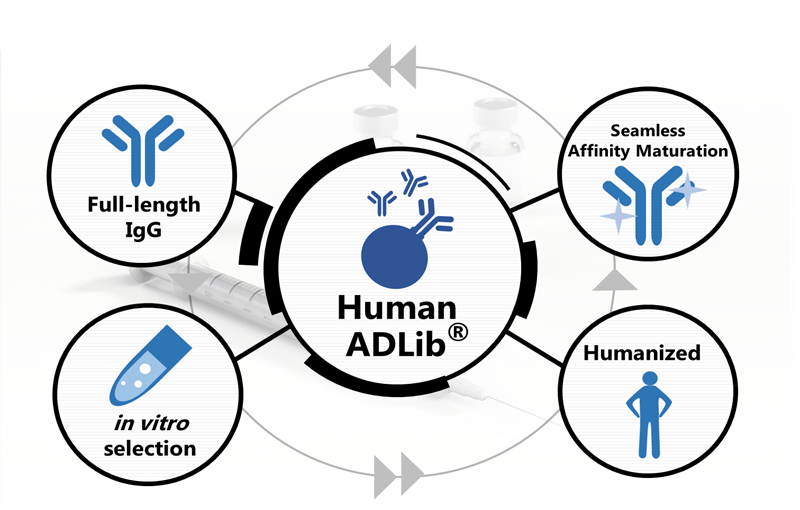 The ADLib® system offers a platform library with unique array space that adds seamless Affinity maturation function. It is a one stop order drug discovery and research tool that can complete all the steps necessary for antibody drug discovery such as selection, full-length IgG expression, humanization, and affinity maturation on 1 platform.
Antibody selection with ADLib® – "Robust and simple method"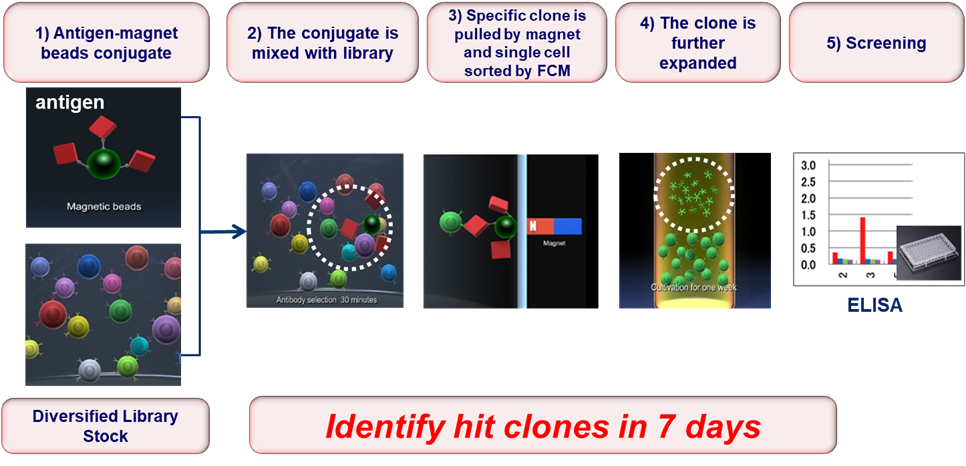 TribodyTM :Multi-specific antibody format
Tribody™ enables creation of unique antibody that differentiates from conventional antibody, by building multi-binding sites that bind to different antigen or epitope. This unique technology overcomes the key shortcomings of conventional mono- as well as of currently developed bi-specific antibody formats.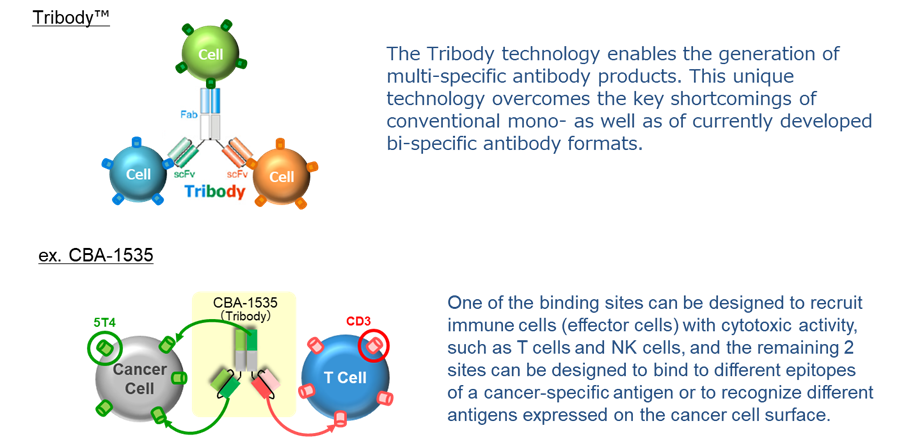 Active pipeline

CBA-1205, a therapeutic antibody for cancer that is currently in Phase I clinical trials, is a first-in-class antibody that targets DLK-1, while CBA-1535, a multivalent antibody that simultaneously targets tumour antigens and T cells, is the world's first multivalent antibody in the Tribody format to undergo clinical trials. We expect to generate significant revenue from 2024 onwards by out-licensing both pipelines to pharmaceutical companies. In addition, we will create the third clinical development product following these by 2023.
Out-LicensedProduct

Top executive speaks to investors
News release