Market Capitalization
18,240

million yen
Scoreboard
| | | | | | |
| --- | --- | --- | --- | --- | --- |
| Discovery | Development | Capital | Impact | Overall | Quartile |
| 2.8 | 1.7 | 1.5 | 3.0 | 2.0 | 4 |
Company profile
We are a bioscience venture established in 2003, originating from the University of Tokyo and Kyoto University. The two main businesses are research support related to human iPS cells and the development of regenerative medicine. Running global operations in the US, UK, and India.
Core technology
We own the world's most advanced technology platform for human iPS cells, including RNA reprogramming technology and inducing differentiation into various cell types.
In addition, we operate an extensive network of overseas offices that procure cancer cells and human tissue from medical institutions. Using the iPS cell technology platform, which has a high technological advantage, we provide research reagent products for iPS cell research, the production of pathological model cells from patient tissue, the pharmacological evaluation of new drugs using human tissue, and banking of human biological specimens.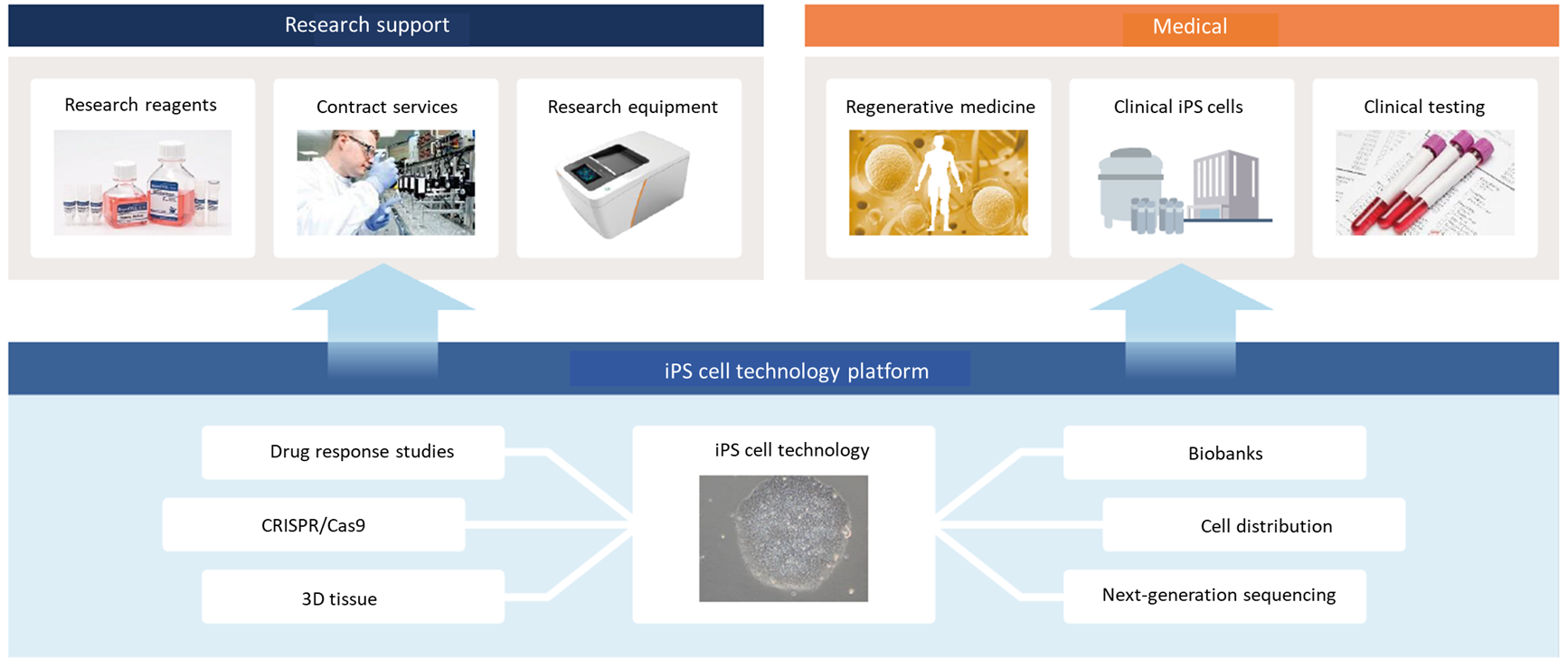 Active pipeline
We have two pipelines: (i) stemchymal, a mesenchymal stem cell-derived regenerative medicine product for spinocerebellar degeneration, and (ii) neuroglial cells, and iPS cell-derived regenerative medicine product for amyotrophic lateral sclerosis (ALS ) and transverse myelitis.

| | |
| --- | --- |
| Stemchymal | We in-licensed Stemchymal from Taiwanese bio-venture Steminent and are currently conducting Phase II clinical trials. Administration to all testees was completed in May 2021 and the drug is currently in the monitoring period. |
| iPS neuroglial cells | We formed a joint venture with the US bio-venture Q Therapeutics, conducting pre-clinical trials and animal testing of iPS cell-derived neuroglial cells. |